John Clay Wolfe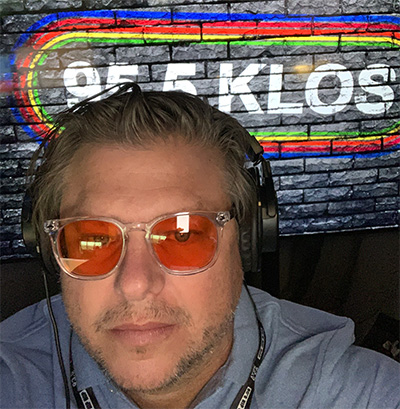 Fort Worth, Texas born and bred, alum of Arlington High school and SMU. Holds a degree in psychology but remains possessed of an indomitable entrepreneurial streak (not to mention a sharp wit that can get him into trouble on a regular job, so self-employment works out well for everyone.)
This Ain't No Foolin' Around
During a remote radio broadcast from Wolfe Chevrolet in Vernon, Texas back in 2004, John Clay Wolfe coaxed the mic away from the DJ and offered to bid a listener's car live on the air, and something sparked. The station's phone lines immediately filled up, the Chevy store's phone lines immediately filled up, and JCW knew he was onto something special.
Naysayers said, "You can't do that! It's false advertising!" – but what they didn't realize is that JCW had been a top car wholesaler since 1997. This wasn't some gimmick, and he wasn't blowing smoke. JCW seriously and fully expected to buy the listeners' cars per their oral agreement on the air, just like he'd done thousands of times over phone calls with dealers in the trade.
New Format on the Block
Pioneering this new way to transact business in that very moment, JCW decided to make a show out of it - literally. He convinced Lindy Parr of Cumulus Media to give him a Saturday morning time slot. JCW had no radio experience, so to make this idea a reality he had to conquer the art of being a radio performer who could maintain listeners' attention. In preparation for this hopeful new career vision, JCW poured his time into listening to the best radio broadcasters he knew of, studying their various styles and trying to identify what made them special. These initial influences included Rush Limbaugh, Kidd Kraddick, Howard Stern, Collin Cowherd, and a slew of comedians (Dave Chapelle, Eddie Murphy, Richard Pryor, Robin Williams, and Chris Rock).
JCW said, "The idea was to take Cowherd's pacing, blend in Stern's conversational flow, add a splash of Limbaugh's punch delivery, and then combine it all with comedic exchanges between co-hosts and callers." New format formula in mind, in 2006 JCW began broadcasting a weekday Noon-hour slot from a small Texas town – solo, and without cars or callers. After two years of "the Nooner" and broadcasting the Saturday car show (then called The Real Deal with JCW), he gained confidence broadcasting both concepts and was ready to expand.
Jump 10 Years Forward
Along the way, JCW joined forces with longtime DFW radio pro JD Ryan, impersonation specialist extraordinaire Bobby Brown (aka Bobbo), and longtime producer from DFW's 1310 Mike Turley. His format perfected (did you doubt??), the John Clay Wolfe Show is now syndicated on some of the highest rated Rock, Country, and Sports stations in top markets across the land, and has become a staple of Saturday morning listening for people who enjoy snarky, off-the-cuff entertainment.
JCW says, "We are Saturday morning cartoons for adults - it's an SNL-ish show full of bits, skits, impersonations, and great music. However, you can also sell your car by calling in to 800-800-RADIO."
Callers beware, however - when you go on air with JCW, you have completely opened yourself to humiliation and personal questions, and can definitely expect to become part of the show. JCW's priority #1 is to entertain his audience, so don't get your feelings hurt if your car call turns into content for JCW's Saturday morning audience of a half million listeners. It just might turn into your 15 minutes of fame!